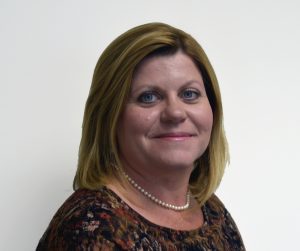 Kim Gilbert manages all aspects of organizational operations. Her responsibilities include contract management, financial controller, facility security officer (FSO), managing facility operations, and handling multiple subsidiary companies.  She supports the technical staff and program managers overseeing all contracts the company generates from proposal preparation and submittal to closure. Ms. Gilbert manages the daily company financial related income and expense issues.  As FSO, she maintains the company's compliance for defense security clearance requirements, implementing NISPOM regulations within the company, and training personnel. She is a member of NCMS and NCMA.  
 
She holds a bachelor's degree in Business and Finance from Daniel Webster College. Over the past 25 years, she has maintained proficiencies in Contract/Controller/DSS Security/Export CPE/CEU and NCMA, NCMS, DAU. She also is pursuing CPCM and SPēD certifications
 
She enjoys outdoor activities such as hiking, biking, boating, and skiing, and performs community service including actively supporting Boy Scouts for over 12 years.